Header Block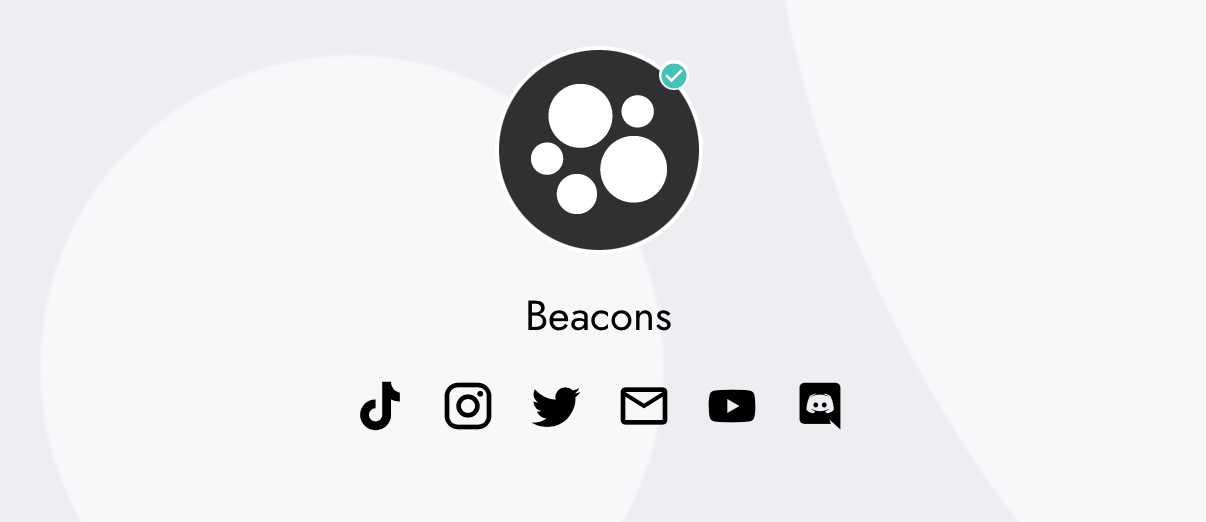 The Header Block is often the first thing a user will see when visiting your Beacons page and just like the reast of Beacons can be customized to fit your unique personality. There are 7 different sections you can edit within the Header Block.
Profile Picture
Here you can upload any picture you would like, It can be a company logo, your face, clan tag or anything else your audience can easily identify you by.
We reccomend uploading images smaller than 3MB and smaller than 1000x1000 pixels to have your page load quickly and crop correctly
Picture Shape
You can choose between a circular or square frame for your picture, also you can choose to add an outline to really make your profile picture POP!

Colors
The color selection refers to the outline color of your profile picture and the text color is the color of your username and link icons. These can be whichever color you want them to be, make them as unique as you and your page!

Text
The text is often the first thing a vistor will read when they visit your page, you want this to grab their attention as soon as possible when they visit your page. You can also include your location as well to let visitors know where you are in the world.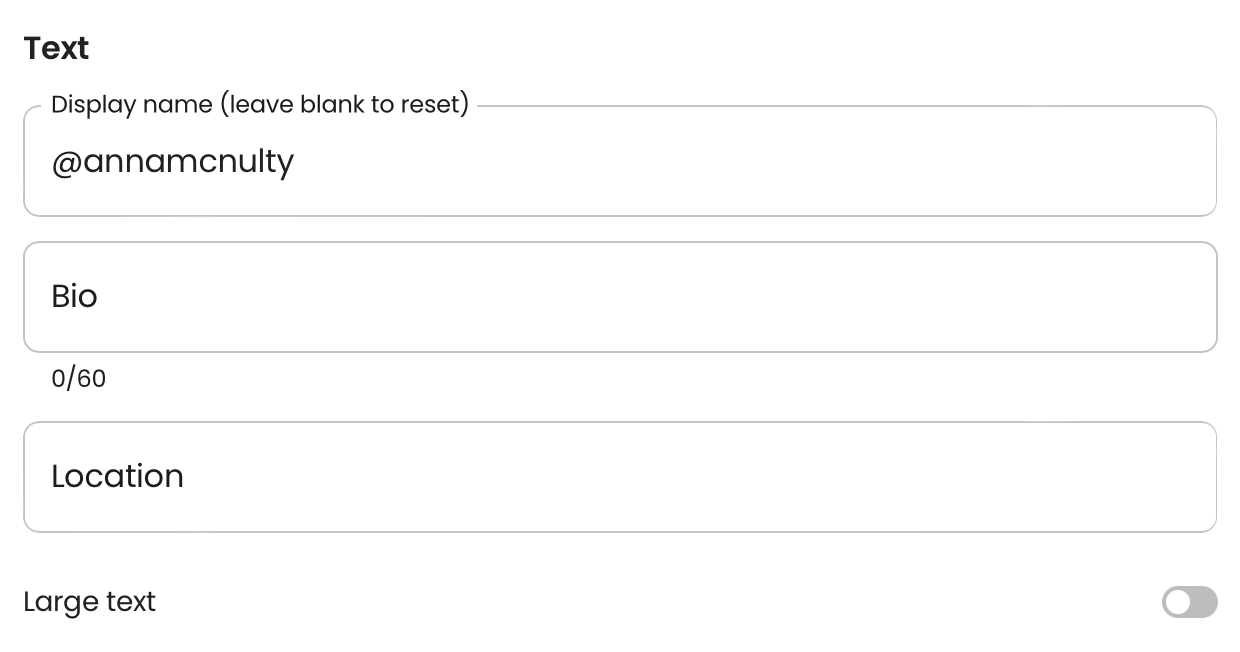 Adding a country flag emoji to your location is a popular design trick we see our creators use
Format
Gives you another option to help your header match your personality even more, choose from 2 great options. If you want more, let us know and we will be happy to come up with more designs!

Picture Size
Make your picture as large or as small as you want, with an easy to use sliding scale.

Social Icons
You can add as many social icons as you are active on. We beleive this section of the header provides the cleanest look for linking other social accounts. You can also see analytics for all of these links right in the header block when editing your page.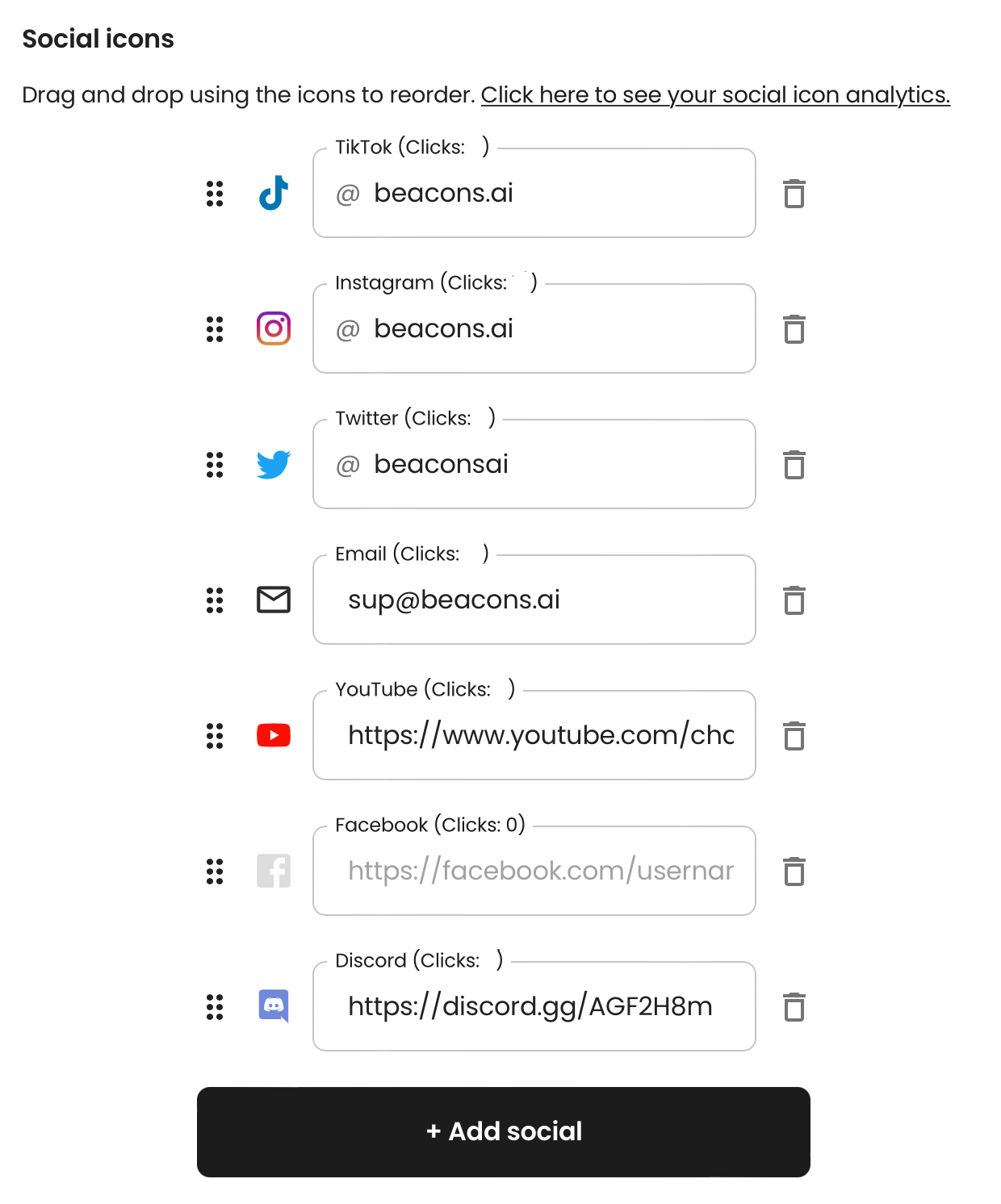 ---
---